My name is Peyman "Toby" Torabi and I'm a Game & Software Engineering student at BTH. The things I enjoy primarily are rendering, GPGPU, and game development using engines such as Unreal Engine 4. I also like to create stuff with Houdini and similar 3D packages.
On this page you can see  a selection of various projects that I have either made on my own or been a part of. There is a list of my skills further down on the page as well. You can reach me at the contact page and I'll get back to you as soon as possible.
Personal Projects:
Bunker Buddies: (BOSS Jam 2017 entry)
Our entry for BOSS Jam 2017 at BTH. The theme was "Emergency?" and we had one weekend to complete the game. We used Unity and VR for the game, both of which I had never properly used before this jam. The game even features a FMV tutorial starring none other than yours truly. We managed to get first place! The game allows two players to cooperate in VR, managing a nuclear launch facility. The players must determine the authenticity of the orders that they receive from the printer and act accordingly.
Project Dungeon:
Me and my friend's current hobby project. Not much to show yet but it is a first person dungeon crawler with a focus on melee combat where even the environment can be utilized to fight your adversaries, and a unique class system that will hopefully set it apart. Like the majority of projects that I'm involved in, this one also uses Unreal Engine 4.
School Projects:
Poilu Pierre: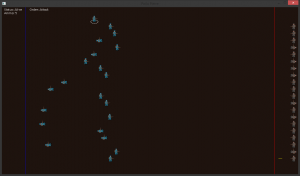 A simple game made in my first year at BTH using C++ and SFML. Poilu Pierre is a WW1 game where the player takes on the role of the titular Poilu Pierre, commanding a French regiment to victory against the Germans.
SuperNautic Racing:
A game made over the course of a few months in a team of six students during our third year at BTH. The task was to create a game from scratch, including the engine. The game is built using C++ and OpenGL. I primarily worked on the OpenGL rendering side and created most of the art present with Maya.
Machine learning cars:
My project for the Machine Learning course that I took at BTH. My goal was to create a neural network that could learn to drive a car without using any external libraries. The project was built using Unreal Engine 4. They aren't super smart but considering this was my first foray into machine learning, I'm pretty happy.
My skills:
Programming:
C/C++
OpenGL (along with some WebGL)
GPGPU with CUDA
While C/C++ is my main focus I am also familiar with Java and Python.
I recently started with Codewars so I figured I might as well link my badge.
Software design:
Knowledgeable in areas concerning software design and optimization. Which is why I worked as a teacher's assistant in the Object-Oriented Design course at BTH in 2017.
3D Packages: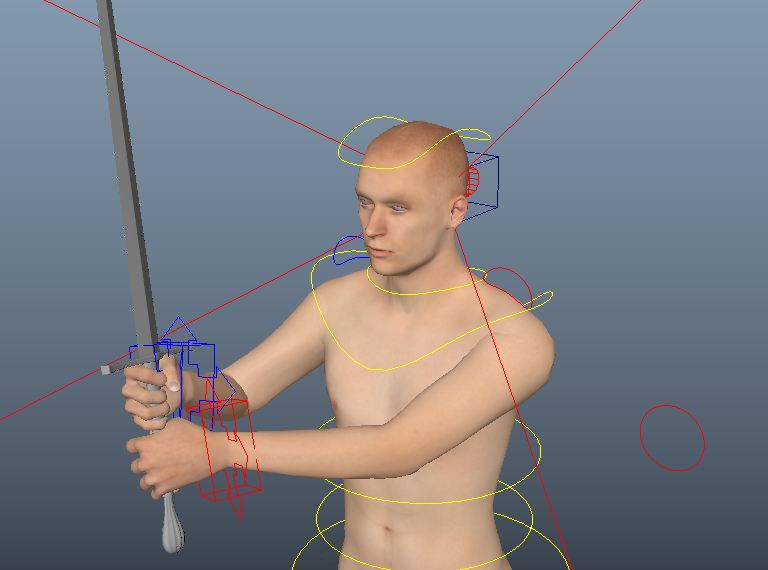 Rigging, animation and modeling (non-organics) in Maya, I am also familiar with Houdini which is currently my preferred 3D Package. (Note that the human mesh was generated with MakeHuman and the long sword was created by a friend. I skinned and rigged the character for animation.)
Abandoned projects:
Project Wizardry: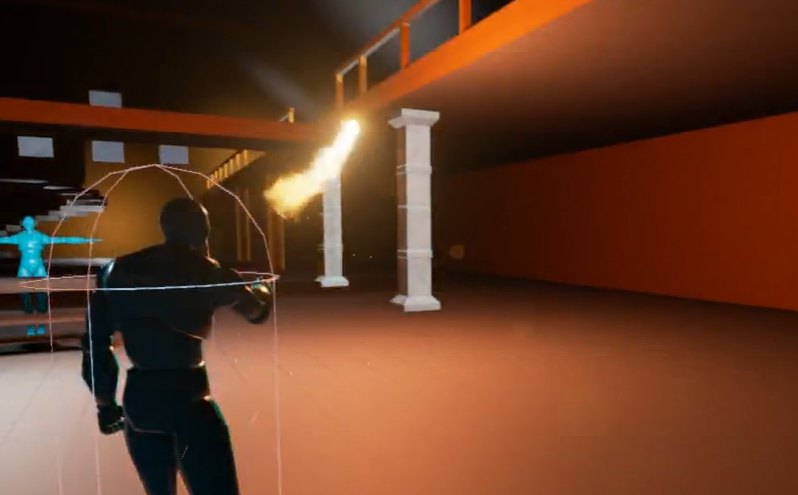 An ancient project that unfortunately no longer compiles due to its age so the above screenshot is the best thing I could find. Basically the game featured two dueling wizards in a destructible environment with a spell system akin to what you may find in the Magicka series, where you can combine elements to create spells. The project was ultimately abandoned due to difficulties in synchronizing physical debris efficiently over the internet.
Project Heist: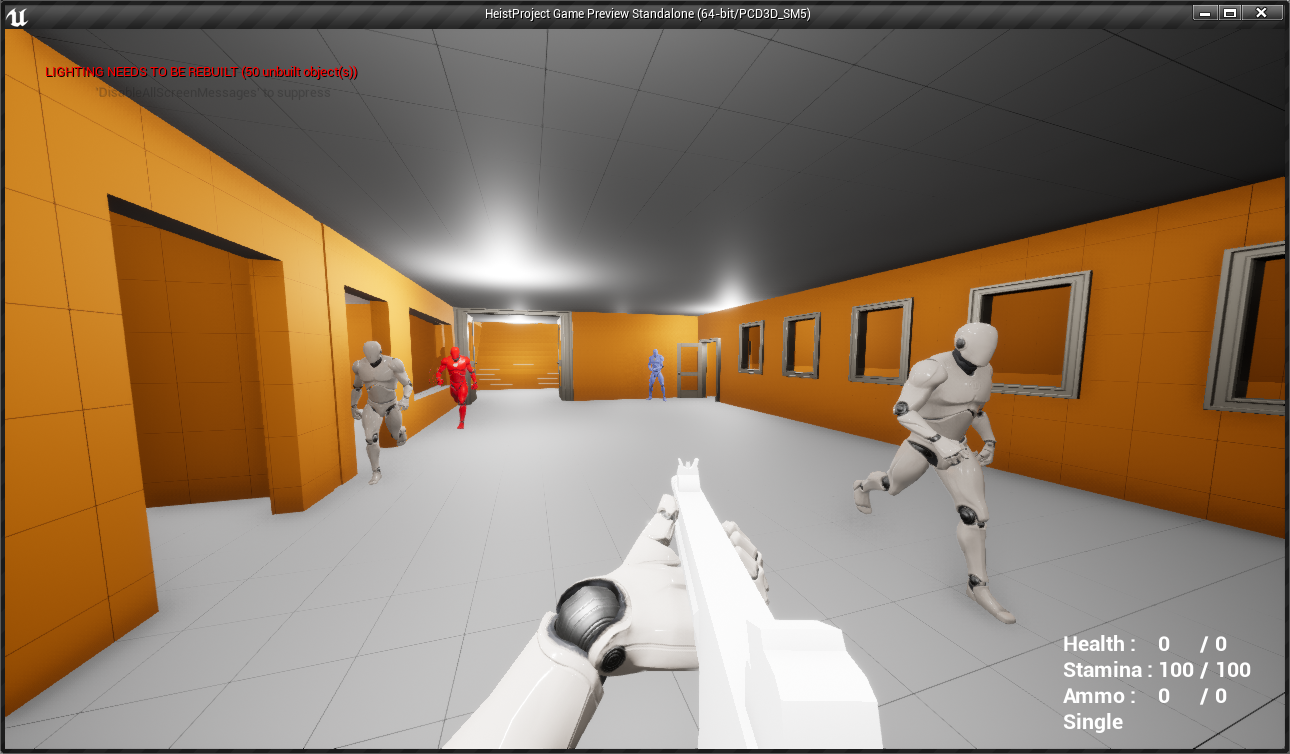 A two man project where we aimed to create a coop game where you can take on various contracts including (but not limited to) heists, featuring realistic bullet physics and gun mechanics.